Transportation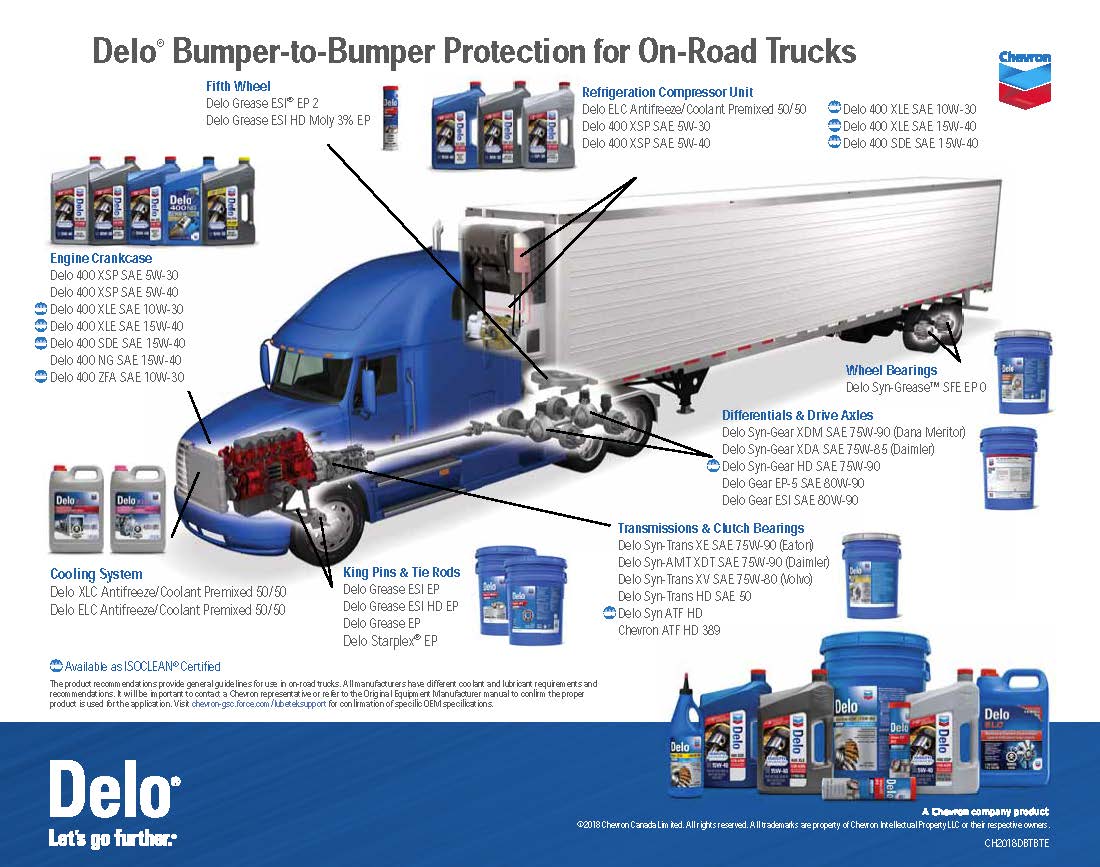 If your industry is trucking, our industry is helping you get to your destination and back safely. From stop-and-go city driving to long-haul trucking operations, we have the proven lubrication products to fit your needs. With the Delo family of products you can count on superb quality, extended service protection and outstanding performance.
Heavy Duty Motor Oils
Diesel Exhaust Fluid (DEF)
Greases

Gear Lubricants
Coolants/Antifreezes
Transmission Fluids
Trusted Delo Products
Chris Page & Associates is a proud Chevron Lubricant distributor, and currently offers the best antifreeze/coolant premixed , grease, and gear lubricant on the market.
We carry well-known products including:
Delo XLC & ELC Antifreeze/Coolant Premixed

Delo Grease

Delo 400 XSP SAE 5W-30
Delo 400 XLE SAE 10W-30
Delo Syn-Gear XDM SAE 75W-90

Delo 400 SDE SAE 15W-40

& More

View our full range of Delo Products
Helpful & friendly staff who provide quick service