Alberta's Premier Distributor of Chevron Lubricants & Oil
Canada's Largest Independent Distributor of the Highest-Quality Industrial Oils
Chris Page and Associates Ltd. is Alberta's Premier distributor of Chevron lubricants & industrial oils. We are an independent oil distribution company and have served Western Canada for over 40 years, including passenger-car automotive, transportation, industrial companies, and the heavy-duty equipment market. We are a leading distributor of quality industrial lubricants and oils, like Delo and Havoline. Our customers rely on us to provide them with the best oils and lubricants available to maximize productivity. We take pride in our selection of products and our customer service.
These Products Include:
Passenger, industrial & heavy-duty oils
Lithium greases
Hydraulic oils & fluids
Engine & industrial coolants
Heat transfer oils
1st Source Elite Chevron Lubrication Marketer
Chris Page & Associates Ltd. is a 1st Source Elite Chevron Lubrication Marketer meaning we are our customers' best source for lubrication solutions that facilitate long-term profitable growth. Being one of a handful of companies who have earned this classification provides us with the means and support from Chevron to give our customers the best service at the most competitive prices.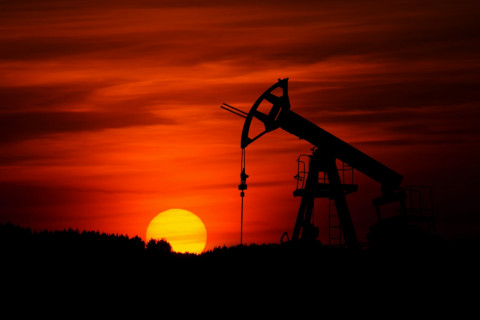 Serving Western Canada for Over 40 Years.
Committed To Delivering The Highest Quality
Chris Page provides High-quality Delo, Havoline and Chevron lubricants in Edmonton, Calgary, British Columbia, Northwest Territories & Saskatchewan.
With warehouses in Edmonton & Calgary, we've been committed to delivering the highest quality and servicing the industrial and automotive lubrication needs of Alberta, northeastern British Columbia and western Saskatchewan since 1980. It's our business to understand the harsh environments in which oil and gas companies and other heavy-duty machine industries are operating, and the Delo, Havoline and Chevron lubricants needed to maximize the life of the equipment they are running.
Our customers count on the excellence and attention to detail that Chris Page & Associates provides with safe and speedy oil product delivery to remote locations 24/7 - every day of the year. Visit our Products and Services pages to learn more about our full line of lubricants, products and flexible delivery services.


Helpful & friendly staff who provide quick service
As a service provider, to my customers, I will not sell inferior oil. I will only sell the best and Delo 400 15W40 is the very best! My customers are very pleased with Delo, no consumption, no problems and no complaints. Personally, I believe that…
I came in and bought that Regal R&O on Friday. I wanted to send a quick note about how helpful and nice everyone at the front counter was. Sometimes a guy that's not buying $10 000 bucks worth of product a year gets treated like shit at an…
We operate a fleet of heavy haul trucks and trailers. These units require some pretty excessive grease intervals. One of our operators had found a product (In the US) that worked very well on the trailers and tended to have the ability to stick on…
As a Heavy Truck and Equpment Service and Repair business, I need good quality oil. Chris Page and Associates offers a wide range of Chevron products, in both conventional and synthetic, for all my customer's needs. They are quick and efficient…
Helpful & friendly staff who provide quick service
Excellent service, knowledgeable staff, great products
Excellent service always there when you need them. Friendly, Honest and hard working. I usually don't leave reviews but they truly are a top quality company. Consider this review over 5 stars from a greatful consumer.
Great service friendly staff. Thanks again
I would like to thank everyone at Chris Page & Associates Ltd. for the great service they have provided us over the past 18 years. Diversified has seen a lot of growth throughout those years and you have been there for us every step of the way. I…
Since the inception in 2001, our partnership with Chris Page & Associates Ltd. and Chevron Delo 400 has been very sound. The product is great! As a rule, we run our mixed fleet of Caterpillar and Cummins engines on a maintenance schedule of 40,000 km…
DELO truck event and bbq were amazing yesterday great way to bring the customers together and get the products out there ! Thanks again !
Excellent service, knowledgeable staff, great products
Alberta's Premier Distributor Of Chevron Lubricants & Industrial Oils
Please fill out a quote request form, or call our team today!